Fan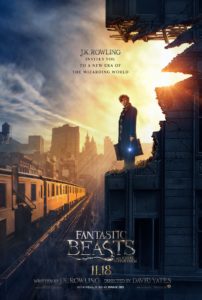 tastic Beasts and Where to Find Them (2016)
The adventures of writer Newt Scamander in New York's secret community of witches and wizards seventy years before Harry Potter reads his book in school.
We're going to try doing more current movies, but we want to give people a chance to see it before we let loose with all the spoilers. So be warned, we get spoilery on this one. We encourage our listeners to go see the movie and see what they think, then come listen to us and see what we said about it. Or you can listen to us and decide if it's something you want to see, but we're giving away some plot twists and surprises.
That said, we really hope you enjoy this episode. We had a lot of fun making it.

Loading ...
Pre-order the DVD!