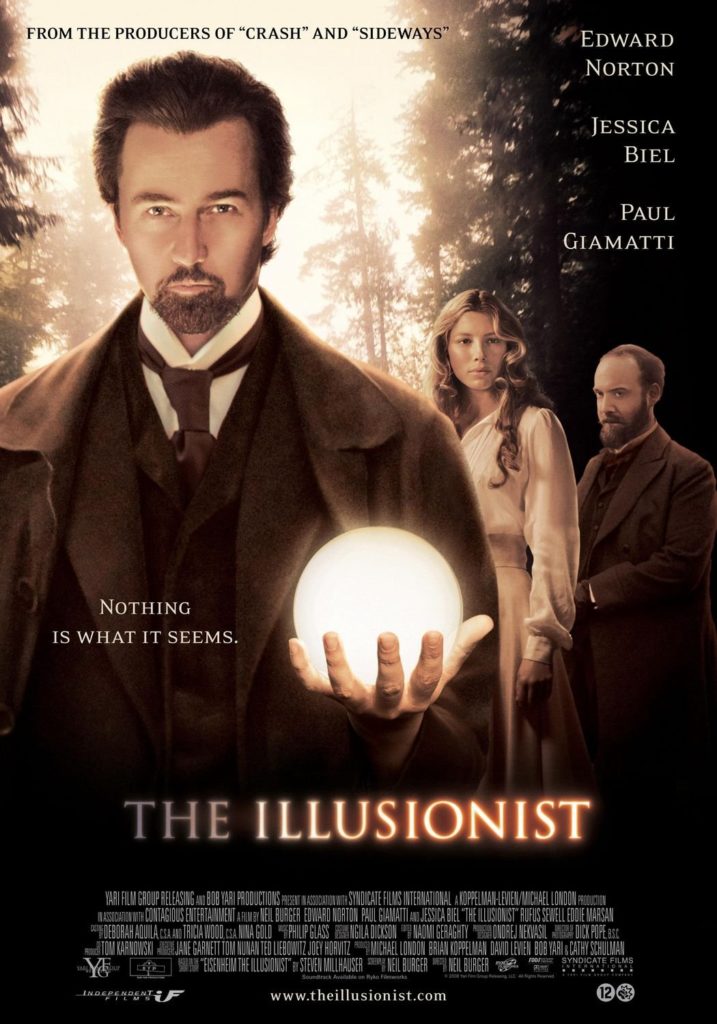 In turn-of-the-century Vienna, a magician uses his abilities to secure the love of a woman far above his social standing. (IMDB)
Another movie that asks the most basic question of fantasy, or in this case, fantasy-adjacent movies. Is there magic? Again, we're not sure. Is there mystery, this time? Hmmm… not really. But that's OK! Matt returns once again, this time to talk with us about Sharon's selection in response to the movie he selected. This one is a bit more straightforward and we take our time examining the film, and the main differences between this one and the subject of our previous episode, The Prestige.
Join us for a whole new kind of discussion as we delve deep into the prewar Austrian Empire and its contemporary stage magic. What are the secret meanings of the scenes we are shown? Are there any? Find out on this latest, greatest episode of DRAGONREEL!
Join us!

Loading ...