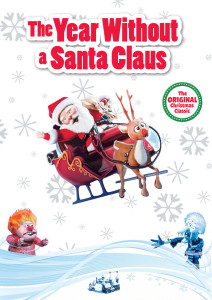 The Year Without a Santa Claus (1974)
When a weary and discouraged Santa Claus considers skipping his Christmas Eve run one year, Mrs. Claus and his Elves set out to change his mind. (IMDB)
We know, we know! We promised Excalibur next, but we had an opportunity to do a quick talk about a TV movie from our childhood, and we couldn't pass it up. We promise we'll do Excalibur for Lucky 13!
In the mean time, come on in and listen to the talk about this holiday classic. See what we thought held up, what we thought didn't. What modern audiences (of children) are saying about it.
No special guest this time, just the three of us talking about Santa and all these talented stars of a bygone age.

Loading ...
Get your copy today!