The Princess Bri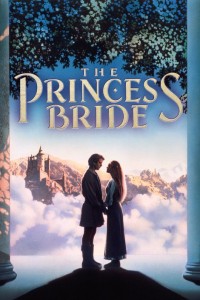 de (1987)
While home sick in bed, a young boy's grandfather reads him a story called The Princess Bride. (IMDB)
A quotable classic, we felt we couldn't rightly consider ourselves a fantasy movie podcast if we didn't cover this film early on.
Chris (that's me!), Sharon, and Pete talk about the movie as it appeals to us, how it fits into film history, and what it means to us. Every single one of us had a different perspective coming into the movie, and we get to talk about all of our observations in a conversation that went a bit long.
Let us know what you think of the movie! Did we miss anything? We'd love to hear from you!

Loading ...
Haven't seen the movie? Get it here!