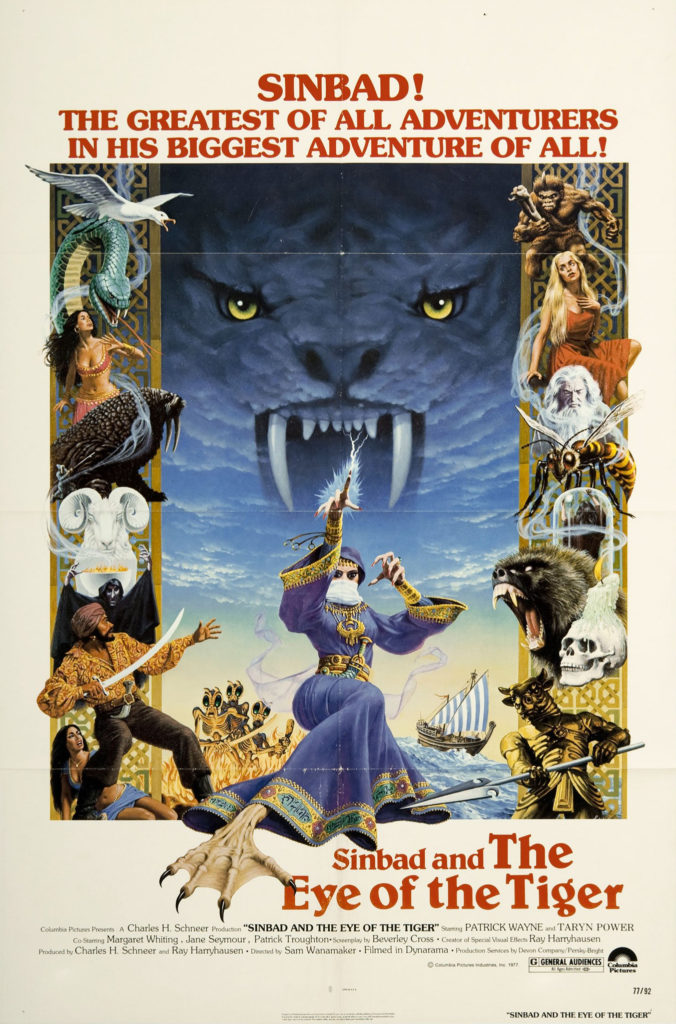 Sinbad and the Eye of the Tiger (1977)
LISTEN TO THE PODCAST TO FIND OUT HOW TO WIN A BARNES & NOBLE GIFT CARD!
Sinbad The Sailor sails to deliver a cursed prince to a dangerous island in the face of deadly opposition from a powerful witch. (IMDB)
Matt rejoins us as a co-host and we discuss the ins and outs of a slapdash fantasy greenlit before they had a script. This classic of our childhood has entertained us many a lazy Sunday afternoon on local syndication channels, and now we bring it to you. Does it hold up? Was it ever that great to begin with? Who knows? We'll discuss all these things on the episode!
For a fun time talking about a movie that feels a lot like a D&D game, join us for this great episode! We give it a thorough going-over and can't wait to hear your feedback.

Loading ...