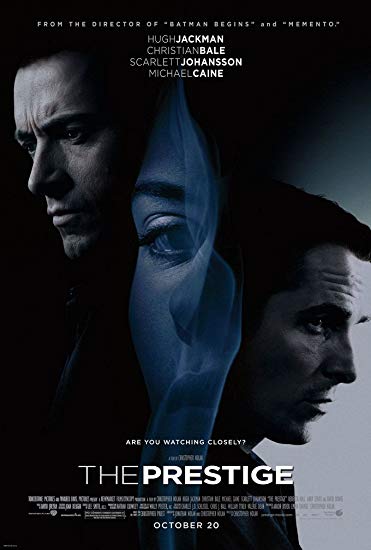 LISTEN TO THE PODCAST TO FIND OUT HOW TO WIN A BARNES & NOBLE GIFT CARD!
After a tragic accident, two stage magicians engage in a battle to create the ultimate illusion while sacrificing everything they have to outwit each other. (IMDB)
This episode we touch on a sidelong adjacent fantasy movie. Is there magic? We're not sure. But there sure is mystery. Matt returns to talk with us about the movie he selected. There's layers upon layers for us to unpack in here, and we end up following the threads down multiple enjoyable rabbit-holes to figure out WHAT IS GOING ON in this movie?
Join us for a whole new kind of discussion as we pick apart scene by scene and try to find the hidden secret of this movie. We had a great time watching it, a great time thinking about it, and a great time discussing it on this latest, greatest episode of DRAGONREEL!
Join us!

Loading ...