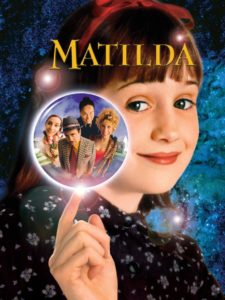 Matilda (1996)
Story of a wonderful little girl, who happens to be a genius, and her wonderful teacher vs. the worst parents ever and the worst school principal imaginable. (IMDB)
"It's Carrie for kids." — an anonymous Reddit poster I wish I could remember.
In this episode, we bring in special guest William Ray, author of the acclaimed debut novel GEDLUND and its follow-up, THE GREAT RESTORATION. William, or Bill, as we know him, joins us to talk about Matilda, a 1996 movie starting Mara Wilson as the title character. Matilda is just about the only sane person in her world, and the cast of characters around her create a story worthy of the pen of the late great Roald Dahl. Which, ah, is fitting, since it's based on a book he wrote.
So join us as we delve into this classic children's fantasy film and find out the answer to the question: what do we think of this movie?

Loading ...
Get William Ray's books on Amazon!
And get a copy of Matilda to watch with us!