Kull the Conquerer (1997)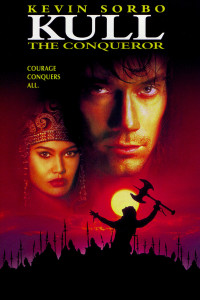 An [sic] barbarian warrior becomes a king when he defeats a king in armed combat and the king's heir conspire to overthrow him and reclaim the throne by resurrecting an evil sorceress. (IMDB)
Kevin Sorbo and Tia Carrere star in this sword and sandal throwback from the late 90s. Pete suggested we do this one, so he brought his (and our) friend Ron into the conversation to start us off talking about it. Looks like we had a variety of things to say about it. Some good, some bad. You'll have to listen to the episode to find out!
Check out our Facebook page at facebook.com/dragonreel
Follow us on Twitter at twitter.com/dragonreel!
Please give us a review on iTunes or Stitcher, and share the podcast with your friends. Thanks!

Loading ...
Get the movie before listening to the show: